New Apple IPad Pro 2020 is here! Apple's tagline for the new iPad Pro is, "Your next computer is not a computer."  Apple is trying for some time to replace laptops with Ipads and this effort with new features in IPAD and IPadOS is bringing it closer.  With trackpad support and a 12.9-inch screen option, the idea of replacing the laptop is pretty much becoming a reality.
---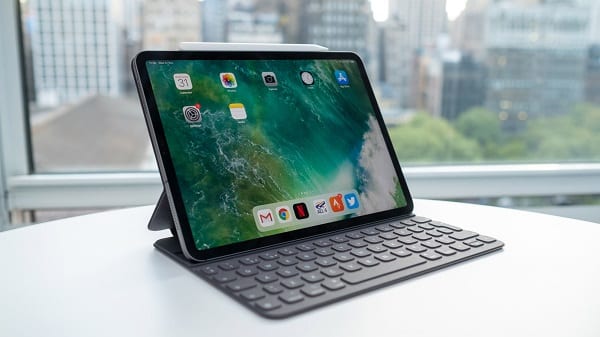 Design
The Overall comparison with the 2018 model, the main changes are in processor, camera array, microphone, and introduction of trackpad support which is common for older Ipad supporting new IPadOS. The 3D sensor is one of the key features in the new IPAD is LiDAR which lets you place objects digitally in the real world.
From a design viewpoint, almost nothing has changed with respect to the look and feel of this tablet compared to 2018's models, which is a good thing as 2018 models had a good build quality. Also, it is designed to work optimally, whether you're in portrait or landscape, and whether you've flipped it one way or another.
The iPad Pro only has two lenses and the third spot holds the lidar sensor. Also, Apple precision refined the iPhone 11 Pro's camera bump down from one piece of glass, which is seamless with the phone's glass back.
Related: Features In new Apple iOS 13.5
---
IPad Pro 2020 comparison with 2018 Model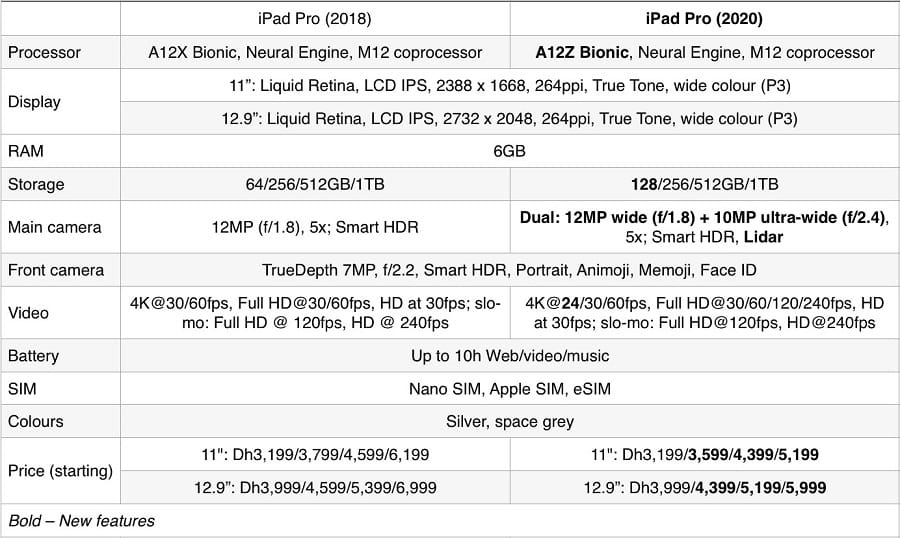 New Magic Keyboard
The Magic Keyboard is a new keyboard accessory for the iPad Pro. It has a floating design where the iPad Pro is lifted off the keyboard and can be adjusted to an angle. It also has a built-in USB-C port for passthrough charging. This frees up the USB-C port on the iPad. The keyboard is "full size" and the keys have scissor mechanisms with 1mm of travel just like the Magic Keyboards on the new MacBook Air and 16-inch MacBook Pro. It even has backlit keys, something that's lacking in the current Smart Folio Keyboards. Finally, it also has a trackpad that takes advantage of the new support of mice and trackpads in iOS 13.4.
The Magic Keyboard for the iPad Pro will only available later this year. Apple says it's coming in May so we will have to wait until then to find out how it really works in the real world.
Complete Specification
---